Wide Range of Experience Led Me to Consulting at Age 54
Please introduce yourself.
My name is Tetsushi Zushiden and it has been two years since I joined JEM. I have worked for three general contractors, and this is my fourth company with JEM. I worked for Kumagai-gumi for 17 years when I first joined the company, followed by 10 years with Kajima Corporation and 3 years with Tokyu Corporation.

I have been working as a Engineer for 32 years, but this is my first challenge as a consultant since joining JEM.This is a new start for me at the age of 54.

I have lived and work in 14 countries and regions so far. Most of them were in Southeast Asia, including China, Taiwan, Indonesia, the Philippines, Thailand, Singapore, Sri Lanka and Myanmar.
Please tell us about your current projects.
I am currently on the tunnel project in Nepal. As a Resident Engineer, part of my duty is to summarize the opinions of various Engineers, to evaluate and judge contractors' structures and schedule to finish.

In the past, people tended to think that if you worked on dams, you would always be a dam engineer, but I have had a somewhat unique career, working on tunnels, bridges, highways, and everything in between. This wide range of experience has consequently been put to good use in my current consulting work.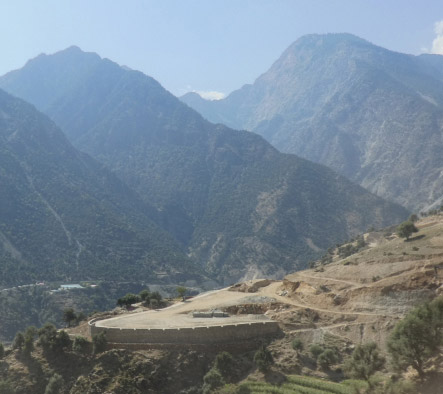 How do you spend your private time?
I often enjoy playing golf in Nepal. Unlike in Japan, I can easily play golf by myself. I have made some local friends and we sometimes go out for dinner together.

My home is in Fukuoka, but I have been posted overseas by myself for almost 30 years now, and I see my family once every six months. My son is now attending college and recently celebrated his coming of age ceremony.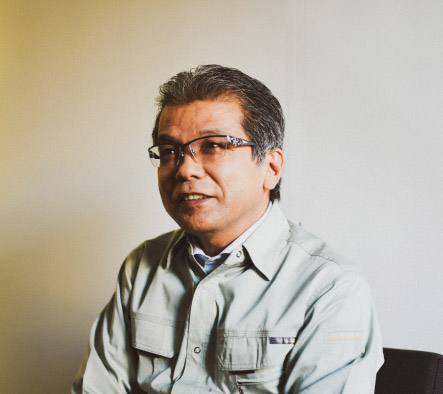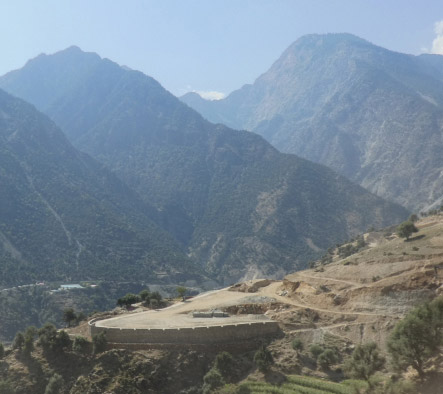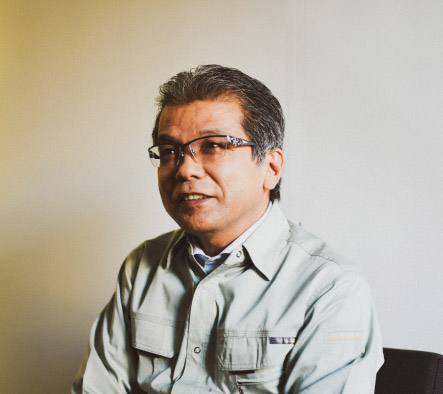 Based on the desire to work overseas,
I was introduced to JEM by a senior colleague.
How did you get involved with JEM?
When I was 54 years old, while working at my previous place of employment, I had a change of mind. Until then, I had always thought that it was more fun to work with my instructions and idea, but I had gained enough experience in the field, and I wanted to take on the challenge of consulting work to pass on such experience and knowledge to younger people.

Just at that time, one of my seniors from Kumagai-gumi was working at JEM, and I was introduced to the company. He invited me on LINE and said, "I have a job in Nepal, would you like to try it?" I thought it sounded interesting.

I have a desire to work in a country I have never been to, and I had never been to Nepal at the time, so that was one of the deciding factors. I like working abroad, and my previous job changes have also moved along that axis. Working overseas is interesting, isn't it? The scale is large, and each country has its own culture.
How do you look back on your two years working here?
I did not feel any gap after joining the company. Rather, since I was new to consulting, I was very grateful that everyone taught me so much. It is a company where the people are very nice.

My first job was in Pakistan, and I remember going there right after about my third day at JEM. Next, I temporarily returned home to go to Nepal, but it was difficult for a while due to COVID-19, and finally I was able to restart my work in Nepal in December 2020.
What have you learned through your work and what do you value?
I believe it is important to be thorough in your work and to think about one thing deeply. There were many seniors who showed me such an attitude. I learned a great deal from my seniors about the importance of completing the work you are assigned to until the end. I am still putting that into practice today.

Honestly speaking, people over 60 years old are amazing. There used to be many people who said, "If I follow this person, I can do anything". They have strong beliefs and lead the field. I still want to learn a lot from the seniors in the industry.
I want to work and learn for the rest of my life and still continue to challenge myself in various countries.
What do you plan for the future of your life?
I always say that I want to work until I am 70, but the truth is that I want to work until I die. I want to work abroad for as long as possible.

To achieve this, I am digging a little deeper on the technical side and learning English. I speak a certain amount of English, but I've also started to learn how to write in earnest since I joined a consulting firm.

I love working with local people. I guess I enjoy working towards the same target and finishing the project together. If I get the chance, I hope to visit many more countries in my life.